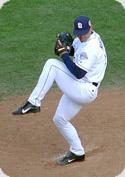 Sports Events
If you are attending a golf, baseball, football game, or other sports event you can avoid the traffic and trouble with a ride to and from the event courtesy of In and Out Transportation.
We provide rides to all sporting centers including Qualcomm Stadium, Petco Park, and the San Diego Sports Arena.

Click here for information about the best Golf Clubs in San Diego and transportation rates.
Please view our rates below for all of San Diego County.
Qualcomm
| | | | |
| --- | --- | --- | --- |
| Destination / Pick Up | Rate | Destination / Pick Up | Rate |
| Allied Gardens | 25.00 | Mission Bay | 35.00 |
| Bonita | 60.00 | Mission Beach | 35.00 |
| Border | 60.00 | Ocean Beach | 35.00 |
| Carlsbad | 77.00 | Oceanside | 95.00 |
| Chula Vista | 65.00 | Otay Mesa | 65.00 |
| Clairemont | 26.00 | Pacific Beach | 35.00 |
| Del Cerro | 40.00 | Poway / Del Mar | 65.00 |
| East Lake | 65.00 | Ramona | 90.00 |
| El Cajon | 55.00 | Rancho Bernardo | 55.00 |
| Encinitas | 70.00 | Rancho Penasquitos | 50.00 |
| Hillcrest | 35.00 | Rancho Santa Fe | 65.00 |
| Kearny Mesa | 25.00 | San Marcos | 85.00 |
| La Jolla | 45.00 | Santee | 50.00 |
| La Mesa | 35.00 | Scripps Ranch | 60.00 |
| Lemon Grove | 40.00 | Serra Mesa | 25.00 |
| Mira Mesa | 50.00 | Sorrento Valley | 55.00 |
| Miramar | 45.00 | Tierrasanta | 35.00 |
Petco
| | | | |
| --- | --- | --- | --- |
| Destination / Pick Up | Rate | Destination / Pick Up | Rate |
| Allied Gardens | 40.00 | Mission Bay | 35.00 |
| Bonita | 70.00 | Mission Beach | 35.00 |
| Border | 75.00 | Ocean Beach | 35.00 |
| Carlsbad | 80.00 | Oceanside | 115.00 |
| Chula Vista | 60.00 | Otay Mesa | 75.00 |
| Clairemont | 36.00 | Pacific Beach | 35.00 |
| Del Cerro | 40.00 | Poway / Del Mar | 65.00 |
| East Lake | 65.00 | Ramona | 95.00 |
| El Cajon | 55.00 | Rancho Bernardo | 65.00 |
| Encinitas | 65.00 | Rancho Penasquitos | 55.00 |
| Hillcrest | 35.00 | Rancho Santa Fe | 70.00 |
| Kearny Mesa | 36.00 | San Marcos | 80.00 |
| La Jolla | 45.00 | Santee | 50.00 |
| La Mesa | 45.00 | Scripps Ranch | 60.00 |
| Lemon Grove | 35.00 | Serra Mesa | 35.00 |
| Mira Mesa | 55.00 | Sorrento Valley | 60.00 |
| Miramar | 45.00 | Tierrasanta | 40.00 |
Call (858) 752-3329 to make a reservation!

In and Out Transportation
We get you In and Out FAST